Sapa tours Discovering the Hidden Gems : Trekking Routes Off the Beaten Path
As a passionate traveler, I have always been fascinated by the beauty of Vietnam. One of the destinations that have captured my heart is Sapa, a mountainous town in the northwest region of Vietnam. Sapa is famous for its stunning rice terraces, diverse ethnic communities, and trekking trails. In this article, I will share my experience of discovering the hidden gems of Sapa through off-the-beaten-path trekking routes.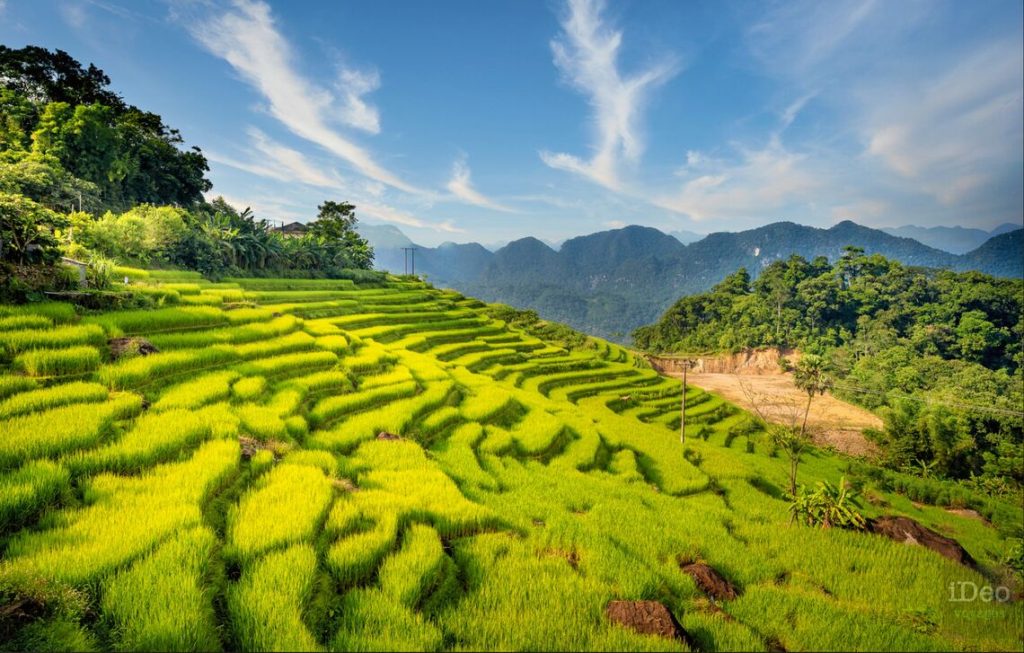 Introduction to Sapa
Sapa is a small town located in the Lao Cai province of Vietnam. It is situated at an altitude of 1600 meters above sea level, surrounded by Hoang Lien Son mountain range. Sapa is home to various ethnic communities, including Hmong, Dao, Tay, Giay, and Xa Pho. These ethnic groups have their unique cultures, traditions, and dialects, making Sapa a fascinating place to visit.
Why Trekking in Sapa?
Trekking is one of the most popular activities in Sapa. The town offers a range of trekking routes, varying in difficulty and length. Trekking in Sapa offers a chance to explore the stunning landscapes, interact with ethnic communities, and witness their daily lives. It also provides an opportunity to escape from the hustle and bustle of city life and immerse oneself in nature.
Popular Trekking Routes in Sapa
The most popular trekking routes in Sapa are Cat Cat, Y Linh Ho, Lao Chai, and Ta Van. These routes are well-trodden, and it's not uncommon to encounter other tourists along the way. However, they offer stunning views of rice terraces and traditional villages. Cat Cat is the shortest trek, taking around two hours to complete. Y Linh Ho, Lao Chai, and Ta Van can be combined into a two or three-day trek, allowing for a more immersive experience.
Exploring Off-the-Beaten-Path Trekking Routes in Sapa
While the popular trekking routes in Sapa offer breathtaking views, there are also hidden gems waiting to be discovered. One of my favorite off-the-beaten-path treks is to the village of Ban Ho. The trek starts from Sapa town and takes around six hours to complete. It passes through lush forests, terraced rice fields, and streams before reaching Ban Ho village. The village is home to Tay ethnic community and offers a chance to stay in a traditional homestay.
Another off-the-beaten-path trek is to the village of Nam Cang. This trek takes around six hours and passes through bamboo forests, waterfalls, and remote villages before reaching Nam Cang village. The village is home to the Red Dao ethnic community and offers a unique cultural experience.
Tips for Trekking in Sapa
Trekking in Sapa can be challenging, especially if you are not used to the altitude and steep terrain. Here are some tips to make your trekking experience more enjoyable:
Wear comfortable hiking shoes with good grip
Dress in layers, as the weather can change quickly
Bring a raincoat or poncho
Carry enough water and snacks
Hire a local guide for a more immersive experience
Essential Items to Bring for Your Sapa Trek
Here is a list of essential items to bring for your Sapa trek:
Hiking shoes
Backpack
Raincoat or poncho
Water bottle
Snacks and energy bars
Insect repellent
Sunscreen
Hat and sunglasses
Warm clothes for the night
First aid kit
Homestay Options in Sapa
Homestays are a popular accommodation option in Sapa. They offer a chance to experience the daily life of ethnic communities and learn about their traditions and culture. Homestays in Sapa are basic but comfortable, with shared bathrooms and meals provided. Some popular homestays in Sapa are:
Ta Van Homestay
Cat Cat Garden Homestay
Ban Ho Homestay
Nam Cang Riverside Lodge
Sustainable Tourism in Sapa
Sapa has become a popular tourist destination in recent years, leading to concerns about its impact on the environment and local communities. Sustainable tourism initiatives have been introduced to mitigate these impacts. One such initiative is the Sapa O'Chau Café and Trekking Center, which offers trekking tours and homestays while also supporting the education of ethnic minority children.
The best time to go trekking in Sapa is from September to November and from March to May. During these months, the weather is cool and dry, and the rice terraces are at their most beautiful. The summer months from June to August can be hot and humid, while the winter months from December to February can be cold and foggy.
Conclusion
Sapa is a beautiful destination that offers a range of trekking and mountain bike routes, from popular trails to off-the-beaten-path gems. Trekking in Sapa provides a chance to explore stunning landscapes, interact with ethnic communities, and immerse oneself in nature. By following the tips and advice provided in this article, you can make your Sapa trekking experience more enjoyable and sustainable. So why not pack your bags and discover the hidden gems of Sapa for yourself?