Sapa tour market & trekking – 2 days
The Sapa minority tour & trekking, 2 days is a great way to combine your activities if you only have a short time in Sapa. This tour takes you on a visit to the colorful tribes of the area, as well as giving you a chance to get out and explore via jungle trails and waterfalls at your own pace.
Visit a local market in the surroundings of Sapa
Learn about the culture of the hill tribes of North Vietnam
Take a hike through rice terraces, mountains and villages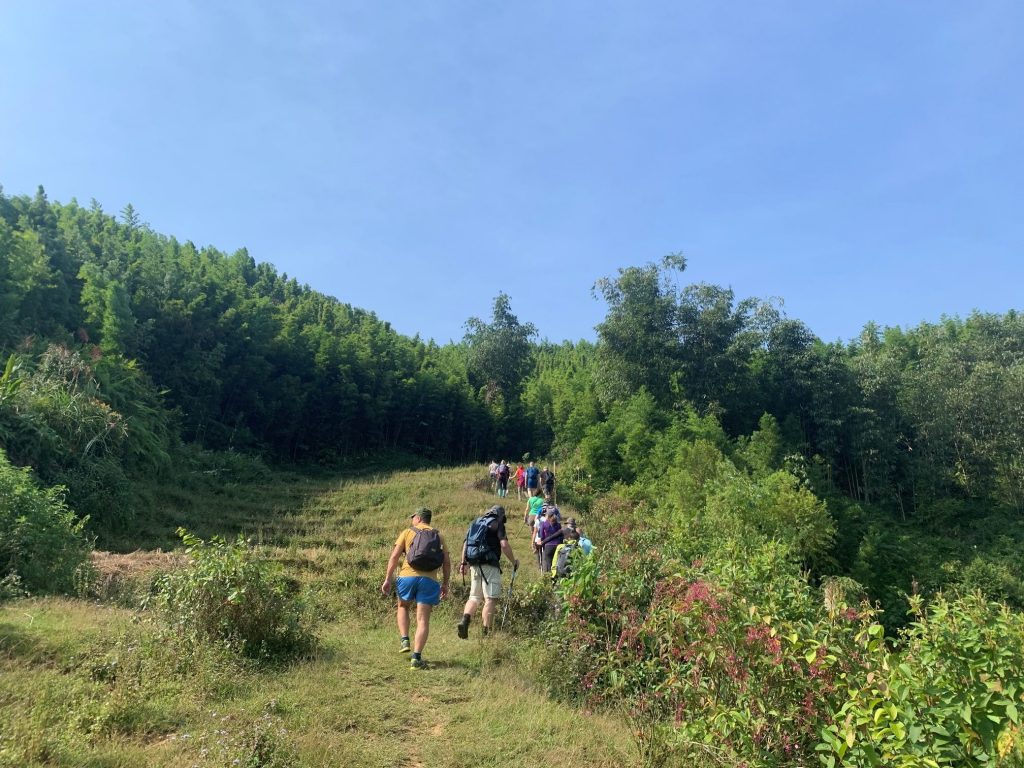 Night 1: Hanoi night train
Make your own way to Hanoi train station.
Take the night train to Lao Cai. Overnight on the train is based on a bed in a shared 4-bed cabin. For a complete private cabin you need to contact us.
Arriving at the Lao Cai station early in the morning, you will be met to be taken to Sapa.
Breakfast will be prepared for you in Sapa before you start your Sapa adventure.
Important! Depending on the market you choose and which day you arrive, this daily schedule can differ. two possibilities
Day 1: Market visit – Day 2: Trekking
Day 1: Trekking – Day 2: Market visit
You have 4 options for a market visit
Option 1: Bac Ha market
Day of the market: Sunday
Departure from Hanoi: Friday or Saturday
Distance from Sapa: 100 km
Driving time: 2.5 – 3 hours
Tour type: private or group tour
It is the most popular and busiest market in the Northern Province trading a wide variety of goods including livestock such as cows, pigs, buffalo and horses and everyday items such as rice wine, vegetables and household goods. It is particularly popular with visitors as it provides an excellent opportunity to see and meet the people of the Flower H'mong ethnic minority, which is characterized by their extremely light and colorful dress. For this reason, the Bac Ha market is also called the most colorful market in Vietnam.
Option 2: Can Cau Markt
Day of the market: Saturday
Departure from Hanoi: Thursday or Friday
Distance from Sapa: 120 km
Driving time: 3 hours
Tour type: private
It takes about 3 hours to reach the relatively little visited and small market of Can Cau, located in a small valley close to the Chinese border. It is this location that gives the market a unique atmosphere. Here there is the opportunity to observe the Dao Tuyen, Phu La, Tay and Flower H'mong minorities each doing business in the market.
Option 3: Coc Ly Market
Day of the market: Tuesday
Departure from Hanoi: Sunday or Monday
Distance from Sapa: 80 km
Driving time: 2.5 hours
Tour type: private
Coc Ly is a small market and is known for the buffalo and horse trade. It is quite a small market, but especially interesting for its location next to the Chay River. It is a market where you can observe different ethnic groups including: Flower H'mong, Phu La, Dao Tuyen and Tay who come to exchange, buy and sell goods every Tuesday.
Option 4: Muong Hum Market
Day of the market: Sunday
Departure from Hanoi: Friday or Saturday
Distance from Sapa: 45 km
Driving time: 1.5 hours
Tour type: private
This remains the least "touched" market in the area. It takes 1.5 to 2 hours drive east of Sapa via Lao Cai which takes us through beautiful scenery. The market is frequented by a wide variety of ethnic minority groups, including: Black H'mong, Zay, Tay, Red H'mong, Lu, Ha Nhi and Flower H'mong. There is a lot to see in this interesting and very rural market.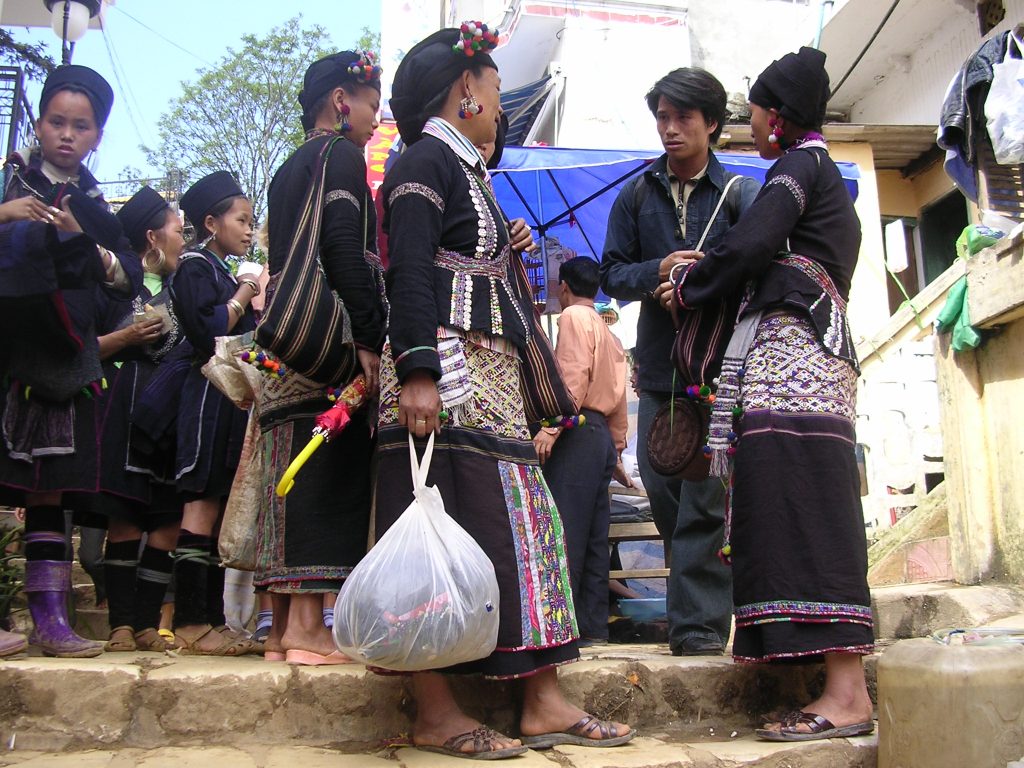 Day 2: Sapa trekking
After breakfast you will start a beautiful trekking through the famous rice fields of Sapa. Along the way you will visit authentic villages of local hill tribes (ethnic minorities), where you will learn more about their local culture.
Route: Y Linh Ho – Lao Cai – Ta Van
Difficulty: Easy – Medium
This is one of our most popular treks. The route takes you to villages in the Muong Hoa Valley, inhabited by a variety of ethical minorities, including Black H'mong and Zay. We move over
back roads and local paths between the terraced rice fields.
From Sapaa we trek via Y Linh Ho, through a beautiful landscape to the Black H'mong village of Lao Chai. We spend time looking around the village.
Continuing our walk through rice terraces and local trails to the Zay village of Ta Van, the only village in the Sa Pa area where the Zay people live. We spend time looking around the village and stop here or at an alternative spot for our picnic lunch.
After lunch, we will continue and walk through bamboo forest and terraced rice fields to Giang Ta Chai village where we meet the people of Red Dao minority. Finally we go back into the valley and we go back to Sapa by jeep.
Rest and enjoy dinner in the evening.
Including
All accommodation described in the itinerary
All meals described in the itinerary (B = Breakfast, L = Lunch, D = Diner)
All transfers described in the itinerary
Excluding
Meals and services not describer in the itinerary
Personal expanses