Marco Polo Asia -Vietnam travel,adventure tours and holidays
Dear Customer, I wanted to share our efforts related to the COVID-19 pandemic and to let you know that we are here to help.
As you are aware, the pandemic has already had an unprecedented effect on the tourism industry worldwide. As our government focus on decreasing the spread of the virus and as we each do our part to help in that effort, we cannot help but feel the additional stress that is caused by the negative impact on my business. We know that your travel has been badly impacted by this crisis and as your partner, we are invariably tied to your well being.
As your partner we also want to do what we can to help you through this crisis:
– You don't have to worry about paying for depoist , we will keep up for you to next trip.
– I know that these things alone are not enough.
– Please know that we are thinking of you.
– Let us know if there is anything more we can do to help and we will do what we can.
– We are committed to working with you, our vendors, and partners to help all of us get through this difficult time together.
Sincerely,
Joe Nguyen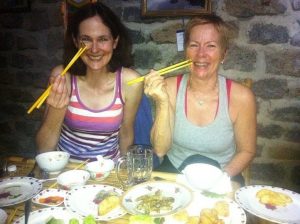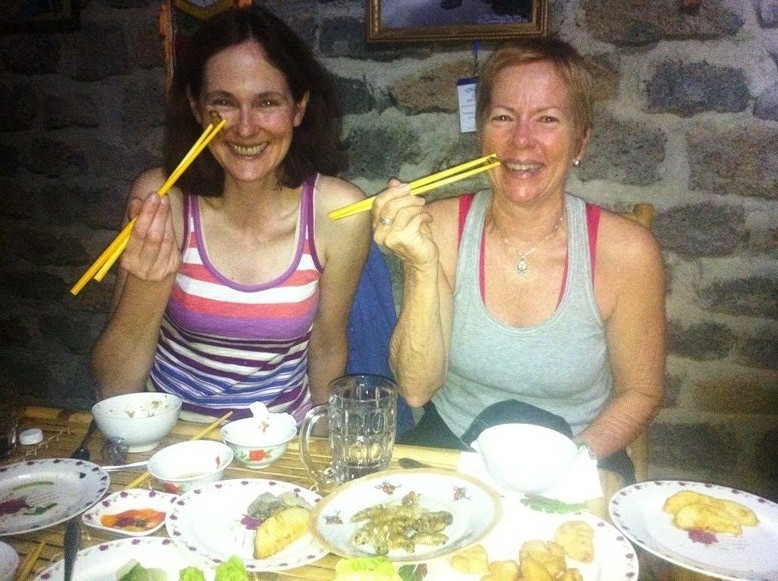 Hanoi Food walking tours ( 3 hours )
Daily departure tours, start from your hotel.
Discover the 36 streets of Hanoi's Old Quarter, each known for their historic trades including blacksmiths, silver shops, paper shops, headstone makers, silk traders, and jewelers. Shop at local markets and food shops to sample Vietnamese cuisine on this 3-hour walking tour of Hanoi's Old Quarter, aka 36 Old Streets, known for its craft guilds. Set out on foot with an informative guide who provides insightful commentary on Hanoi's culinary culture. Enjoy an authentic Vietnamese meal . Price : 39 USD/person ( 1 person booking 65 USD )
Price : 145 USD/person ( 2 people share twin or double cabin ) >>> Details
Single tourist booking : 145 USD + 65 USD 
3 days Itinerary from Hanoi
Price : 275 USD/person  ( 2 people share twin or double cabin )
Single tourist booking : 275 USD + 115USD    >>> details 
Halong Bay is a natural UNESCO world Heritage site just waiting for all tourists to explore. This 1 day tour from Hanoi is organized for travelers who have time limitation but still wish to enjoy the scenic Halong Bay in a day.
Duration : depart 7:45-8:20 Am , back to Hanoi at 20:30 
Price : 65 USD/person  , group size maximum 16 people >>> details
Free Round Trip transfer from hotel in Hanoi
Free Kayaking to explore tunnel caves
Discover Surprising Cave & Pearl Farms
Sail on Halong Bay & Lan Ha Bay
Cooking Class & Tai Chi included.
From 2017, Bien Ngoc Halong Cruise have open new cruise for overnight boat  with total 11 cabins. This is one of the best of Luxury Halong Cruises  by Bien Ngoc cruise  collection. Discover the splendors of Halong Bay aboard the Secret Halong cruise ,that combines classic beauty with modern comfort. This newly built, custom-designed yacht features  decks that house an elegant restaurant, bars, and a massage room plus eleven luxurious sleeping cabins. Price : 185 USD/person ( twin or double cabin)
The breathtaking valley of Mai Chau with its patchwork quilt of rice fields, farms and stilted houses is just a short distance from Hanoi. Home to the H'mong and White Thai hill tribes who will be our hosts, we'll sample their homestyle cooking and be entertained with a traditional dance performance. By day we take gentle walks through stunning scenery. Daily departure : 190 USD/person , single tourist booking : 280 USD
Vietnam bike tours by Joe Nguyen – Local Vietnamese guy who leading Vietnam cycling tours, holiday and travel with mountain bike and road cycling adventure since 2003 .
What make my tours is great ? professional services , years experience, high-end mountain bike and road bike , delicious foods, interesting destination
Delve into our Biking Vietnam Holidays…Find the right cycling tours for you?
2 half day and 1 full day off road Mountain Bike
trip covering more than 110 kilometers
asphalt road ,off road, single track and trails use by local people.
experienced mountain bikers for group tour
experienced mountain bikers and partner who dont mountain biker for private tour
simple accomodation in home stay with local >>> see the detail
More information this trip! contact Joe Nguyen whatsapp: + 84913571687 email:
bikingvietnam@yahoo.com
,
joe@bikingvietnam.com
2 half day and 2 full day off road Mountain Bike
trip corver more than 150km
cross-country challenger
Challenging mountain bike adventures for the mountain biker group tour
Fun off-bike adventures and beginner MTB lessons for the non-biker for private tour only
Simple accomodation in homestay with local people Visit website>>>
More information this trip! contact Joe Nguyen whatsapp: + 84913571687 email:
bikingvietnam@yahoo.com
,
joe@bikingvietnam.com
Riding on quiet roads
more than 900km in 9 full day road cycling
visit the spectacular scenery and caves of the Phong Nha National Park
see numerous fascinating relics of the Vietnam War
Other highlights extension tour include the 'Imperial City' of Hue
Hoi An ancient town, a perfect place to relax at the end of this great ride
Surly-cross road bike including in price, upgrade to Cinelli superstar 25USD/day rental
Good acomodation from 2 star hotel in town , 4 star hotel in big city . visit website >>>
More information this trip! contact Joe Nguyen whatsapp: + 84913571687 email:
bikingvietnam@yahoo.com
,
joe@bikingvietnam.com
2 half day and 4 full day off road Mountain Bike Challeger
trip corver more than 320km
cross-country challenger
Challenging mountain bike adventures for the mountain biker group tour
stay in small town with simple accomodation in 2 star hotel
Visit website
>>>
More information this trip! contact Joe Nguyen whatsapp: + 84913571687 email:
bikingvietnam@yahoo.com
,
joe@bikingvietnam.com
road cycling adventures
starts in Hanoi ends in Ho Chi Minh City
cover more than 1,500km
upgrade to Colnago CX or Cenilli Supperstar road bike
challenging road cycling tour
Good accomodation from3- 4 star hotel
Cultural experience, beach relax
visit the most spellbinding places the country has to offer. See website >>>
More information this trip! contact Joe Nguyen whatsapp: + 84913571687 email:
bikingvietnam@yahoo.com
,
joe@bikingvietnam.com
Cycling down the stunning coastline of southern Vietnam
Discover most of beautiful beach front city in Vietnam
Exploring Phong Nha Cave "the world natural heritage
Explore the majestic Royal Tombs of Hue
Cycling long side Tuy Hoa- Nha Trang of blue lagoon
10 full day cycling with 650 km
. >>> visit website
More information this trip! contact Joe Nguyen whatsapp: + 84913571687 email:
bikingvietnam@yahoo.com
,
joe@bikingvietnam.com
Ride the best of northerm Vietnam
1 half day and 8 full day cover 700km
climb 600-2,000m per day
riding through remote mountain area
This is King of Mountain Bike Trails Vietnam
most delightful parts of the Northern Top in Vietnam
big rolling hills, great views and speedy open descents with good sight lines.
A single track in the middle reminds you what real mountain biking is all about.
Level 5 ( extreme )mountain bike >>> visit website
More information this trip! contact Joe Nguyen whatsapp: + 84913571687 email: bikingvietnam@yahoo.com, joe@bikingvietnam.com
Group of Vietnam bike tours departure