Marco Polo Asia -Vietnam travel,adventure tours and holidays
Requirements for international visitors to Vietnam from15 May 2022
Vietnam stops Covid testing for all arrivals
Vietnam dropped COVID-19 testing requirements for all international arrivals from May 15 as per Official Dispatch No. 416/CD-TTg after a significant decrease in the number of cases.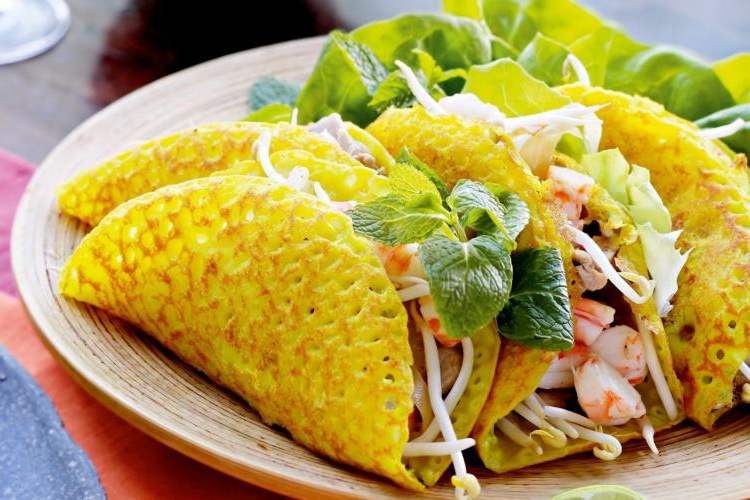 Hanoi Food walking tours ( 4 hours )
Daily departure tours, start from your hotel.
Discover the 36 streets of Hanoi's Old Quarter, each known for their historic trades including blacksmiths, silver shops, paper shops, headstone makers, silk traders, and jewelers. Shop at local markets and food shops to sample Vietnamese cuisine on this 3-hour walking tour of Hanoi's Old Quarter, aka 36 Old Streets, known for its craft guilds. Set out on foot with an informative guide who provides insightful commentary on Hanoi's culinary culture.
Join my Hanoi Food Discovery experience with a Hanoian in search of the best street food.
On this tour we are your personal guide who will introduce and share my experiences to you about the best street food vendors and restaurants in Hanoi . The duration for this trip are 4 hours
I will pick you up at your hotel in the Old Quarter with a radius of 3km , if you are far from this place, please meet at the front door of the Opera house at 9h30.
We're going to have a brief introductory talk about this trip before we get started . Now come with me to explore the culture and history of Hanoi, walking through street food, enter the world full of street burden. Unlike other big cities in the world, the street food in Hanoi is more than just hot dogs and bread stands, we offer you the opportunity to taste different dishes at local food stands, family restaurants…
We will start with the famous Egg coffee , followed by doughnuts , Hanoi shrimp cakes , Steamed rice paper rolls  , Vietnamese baguette sandwich   , rice noodle soup with fish, Phở ( rice noodle soup with beef or chicken ) , fruits beam, etc. The menu rotates from day to day representing a variety of delicious options as mention , and the flavor is included.
Finally I will take you back to your hotel, after more than 4 hours , it's time for us to say goodbye
Price : 39 USD/person group of 2 people booking
1 person booking 65 USD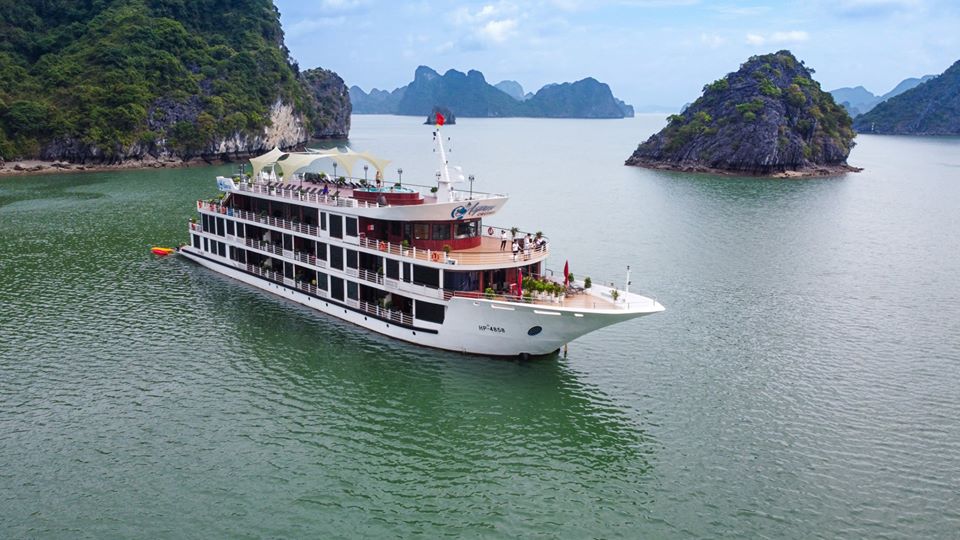 Two days /one night cruise to less touristy area of Lan Ha & Ha Long bay is an ideal trip for those who seek for truly experience. ASPIRA CRUISES with perfect combination of modern & traditional design will not only bring you a journey in comfort & luxury but also take you deep into natural wonders with various interesting activities: kayaking, swimming, relaxing etc… visit website
Price : marcopolotravel@gmail.com ( 2 people share twin or double cabin ) >>> Details
Single tourist booking : + 65 USD
>>> details
Halong Bay is a natural UNESCO world Heritage site just waiting for all tourists to explore. This 1 day tour from Hanoi is organized for travelers who have time limitation but still wish to enjoy the scenic Halong Bay in a day.
Duration : depart 7:45-8:20 Am , back to Hanoi at 20:30
Price : 65 USD/person , group size maximum 16 people >>> details
From 2017, Bien Ngoc Halong Cruise have open new cruise for overnight boat with total 11 cabins. This is one of the best of Luxury Halong Cruises by Bien Ngoc cruise collection. Discover the splendors of Halong Bay aboard the Secret Halong cruise ,that combines classic beauty with modern comfort. This newly built, custom-designed yacht features decks that house an elegant restaurant, bars, and a massage room plus eleven luxurious sleeping cabins. Price : 185 USD/person ( twin or double cabin)
The breathtaking valley of Mai Chau with its patchwork quilt of rice fields, farms and stilted houses is just a short distance from Hanoi. Home to the H'mong and White Thai hill tribes who will be our hosts, we'll sample their homestyle cooking and be entertained with a traditional dance performance. By day we take gentle walks through stunning scenery. Daily departure : 190 USD/person , single tourist booking : 280 USD
Cycling down the stunning coastline of southern Vietnam
Discover most of beautiful beach front city in Vietnam
Exploring Phong Nha Cave "the world natural heritage
Explore the majestic Royal Tombs of Hue
Cycling long side Tuy Hoa- Nha Trang of blue lagoon
10 full day cycling with 650 km
Price : from 1,810 USD
2 half day and 2 full day off road Mountain Bike
trip corver more than 150km
cross-country challenger
Challenging mountain bike adventures for the mountain biker group tour
Fun off-bike adventures and beginner MTB lessons for the non-biker for private tour only
Simple accomodation in homestay with local people Visit website>>>
Price : from 610 USD , Daily depature