5 reasons for staying in a Homestay in Vietnam & tips for best locations
5 reasons for staying in a Homestay in Vietnam & tips for best locations
A popular form of accommodation in Vietnam is staying in a homestay with ethnic people. You live with the locals in their house where you share everything. Homestays are popular in Vietnam, especially in villages with ethnic minorities. However, you can also try a homestay in a city, for example in Hanoi or Dalat. Ethnic residents were not allowed to accommodate foreign tourists some time ago (with the exception of controlled tourist destinations, such as in Sapa), but now it is gradually changing.
What is a homestay?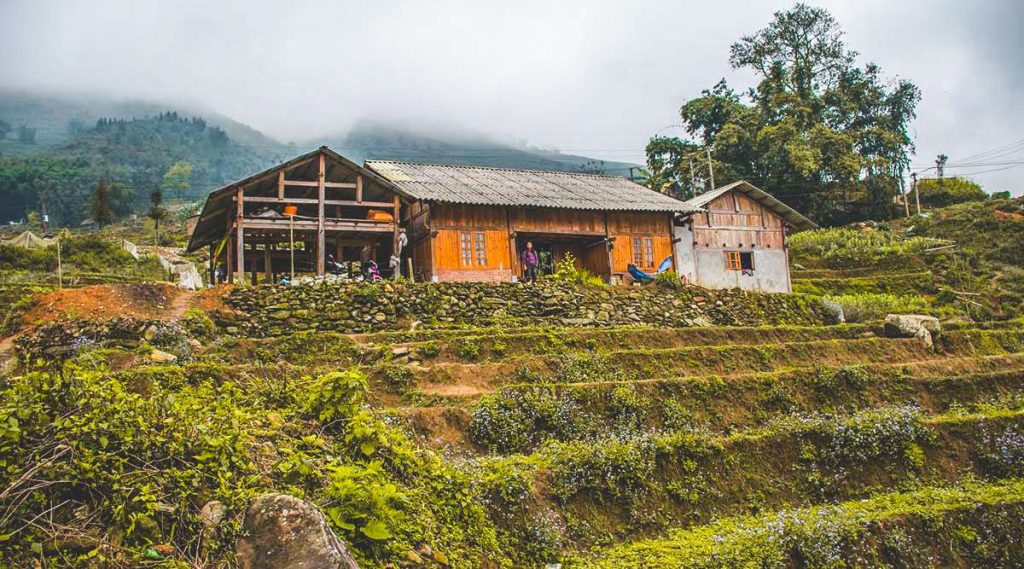 As the name suggests, a homestay is an overnight stay in someone's home. There are different types of homestays:
A real homestay in a village of ethnic minorities
Most houses are made of wood and bamboo,
Simple sanitary facilities
No wifi
Food is prepared over an open fire
There is no heating
Hardwood beds, but with a warm blanket
Authentic atmosphere of village life
Location off the tourist trails
People walk in traditional clothing and use old habits.
Homestay in tourist village or region
Houses can be made of wood but also of bricks
Custom homes in newer form
Wifi is available in some places
Shower and toilet in European style
Some houses have heating
Food is prepared in a normal kitchen
Authentic atmosphere is missing a bit
People may come from ethnic minorities, but they don't behave that way (traditional clothing and customs are lacking)
Modern homestays
Modern houses of bricks
New or renovated houses or cottages
Wifi internet
Shower and toilet in European style
Food is prepared in a normal kitchen
No authentic atmosphere
Location in the tourist village, area or even in the middle of a city
Employees are typically Vietnamese people
Official rules
To be able to legally offer a homestay, the homestay must be registered. To be registered, a home must have a flush toilet, be clean and tidy, have mosquito net bedding, and most importantly, be hygienic. The host must follow food hygiene training and pass an exam.
Important: Not all homestays are registered. This is therefore not a guarantee.
This may give some feeling that the homestay experience is less authentic, but these rules and adjustments should improve your experience; getting diarrhea from poorly prepared food is not fun when the toilet is a hole in the ground.
Despite the changes, homestays at minorities are still simple accommodation. Houses are little more than cabins, no natural light, mattresses are thin, the toilet is not attached to the house and sound insulation is not present. And if you're not a fan of insects and spiders, a homestay might not be for you. But it must be comfortable and clean enough.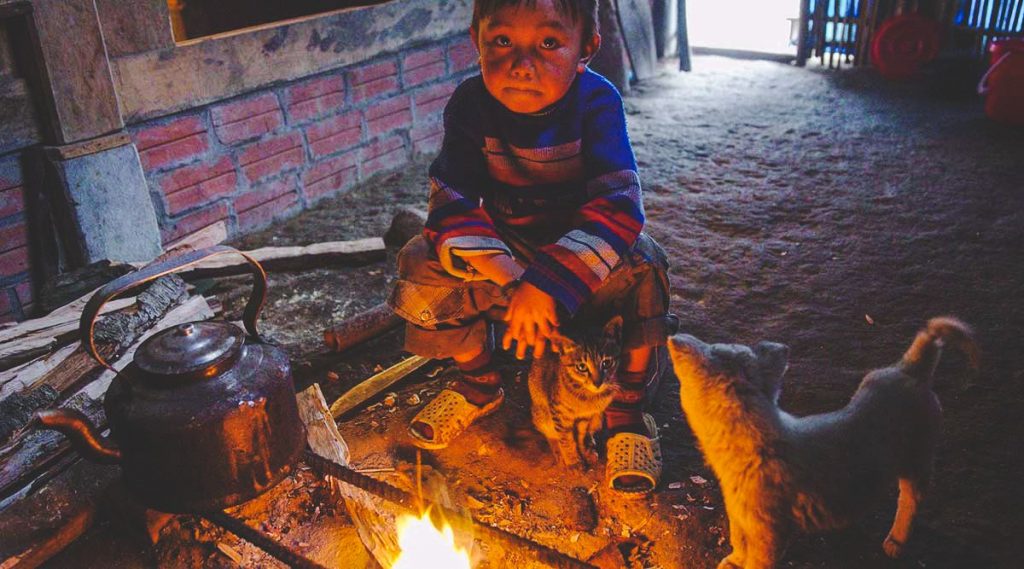 5 reasons why you should stay in a homestay
The reason to stay in a real homestay in a village of ethnic minorities has everything to do with a unique experience. Do you want to know more about the daily life of the ethnic population? Taste the food that is traditionally made. Talk to the host and maybe drink rice wine together. Stay in the mountains or between the rice terraces. Of course you also have no problem to be without luxury and comfort.
Staying with a family from an ethnic minority gives you an insight into their daily life. There are more than 50 minorities, all with their own languages, traditions and clothing. You get to meet a Vietnamese family and interact with them. It if normal in Vietnam that a couple of generations live in the same house, so you will meet grandparents, parents and grandchildren. They often lived in the some area for generations and know everything about the area and their culture.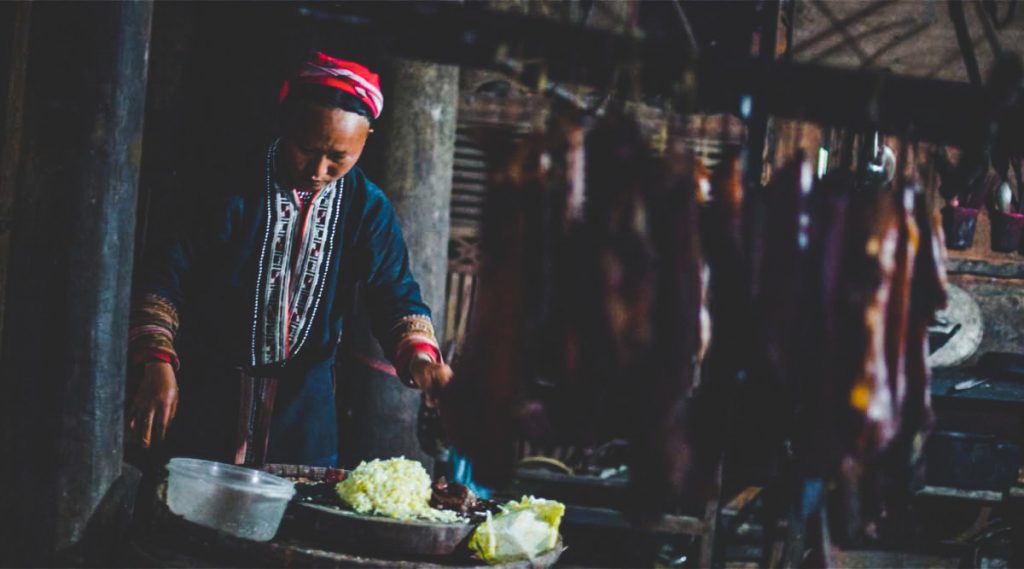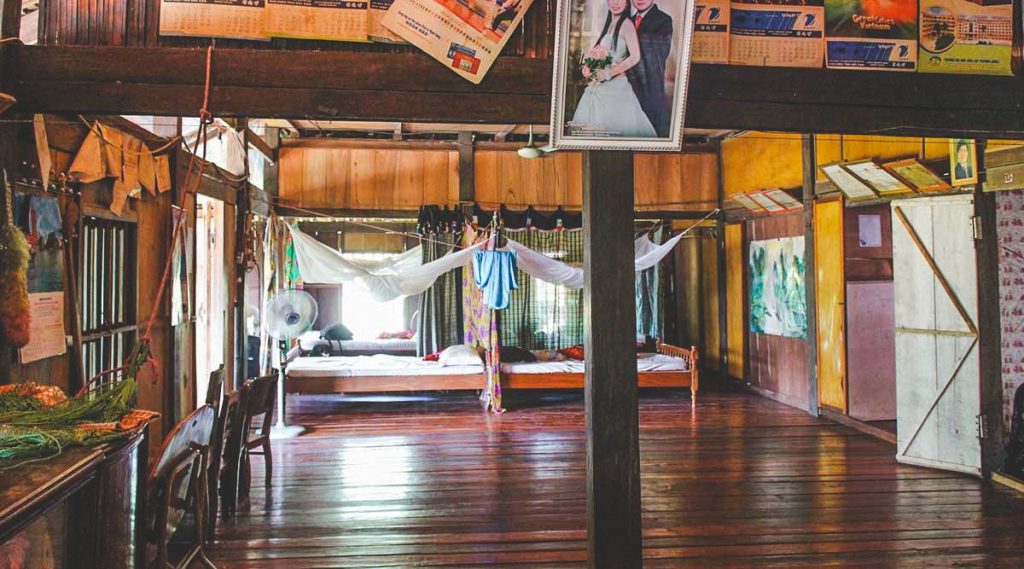 Homestays usually offer different kind of activities, like guided trekking, herbal baths, cooking classes, cultural performances, market visits and other activities alike. The hosts are able to help with things like hiring motorbikes and organising onward transport to your next destination.
In addition to the cultural experience, staying in a homestay also allows you to continue walking, from village to village. A lot of homestays are located directly in some of Vietnam's most beautiful landscapes, close to breathtaking mountains, beautiful rice fields or amazing waterfalls.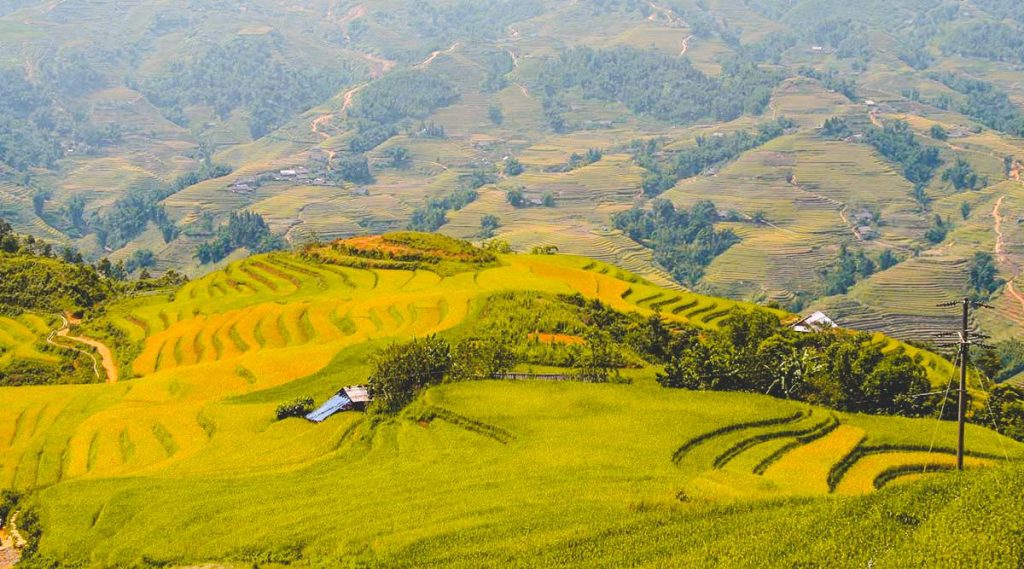 The last reason why you should stay in a homestay is that you directly support local families, instead of big hotel chains. You not only support the family of the host, but also farmers, cooks, fishermen, guides and transport providers.
Best place to stay in a homestay in Vietnam
If you want to stay in an authentic homestay of ethnic minorities, these are the best places to do this:
 Sapa (the most popular place); and in particular the surroundings in villages such as Lao Chải, Tả Van, Sín Chải.
Moc Chau
Mekong Delta
Popular places for morderne homestays are:
How to book a homestay in Vietnam
There are different ways to book a homestay in Vietnam.
The most popular way to arrange a homestay in Vietnam is to book a package tour. Especially in remoter places around Sapa, Pu Luong, Ha Giang en the Mekong Delta these packages are very popular. The main reason for this is because these places are remote, so hard to reach and these package tours include transportation to and from them. It often also includes cool local experiences, such as a visit to a local market, cooking class and biking around, which can be harder to arrange by your self due to language barriers. An overnight stay at a homestay is also often included in a multi-day trekking tour. Check out our homestay experiences here.
All modern homestays are on websites such as booking.com, agoda and airbnb, but nowadays you can also find many traditional homestays on these websites.
If you go out yourself, you can just ask. When you walk through a village you sometimes see a board with a homestay or just ask the people in a friendly way. Keep in mind that many speak poor or no English, so make sure you know some basic Vietnamese words.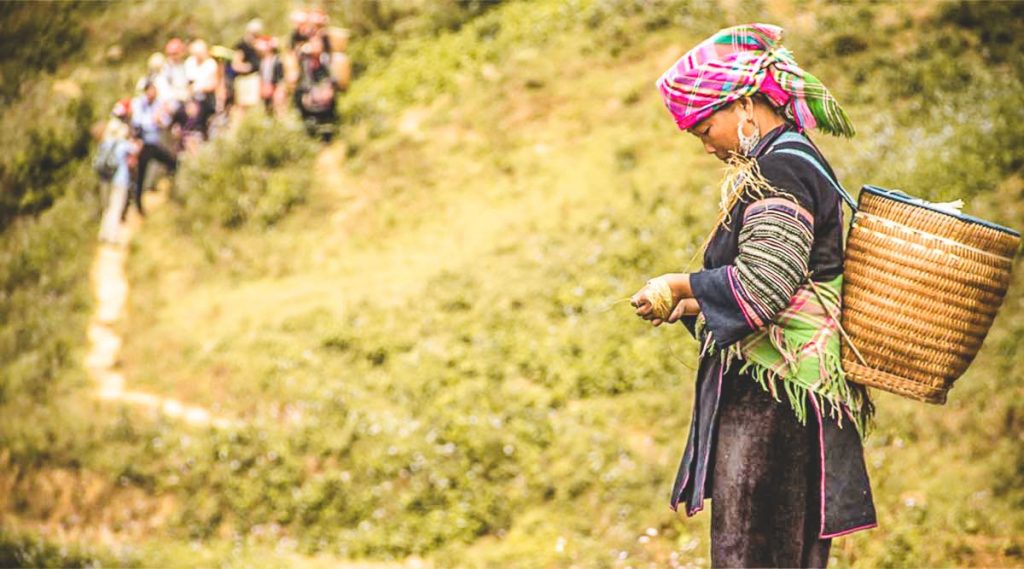 FAQ about staying in a homestay
What about the language barrier?
Especially in rural areas, hosts speak limited to no English. Sometimes there is a younger person of the family that can speak a bit or when it is included in a guided trekking, you guide can translate for you. Otherwise you have to be creative, using your hands to talk or alternativly you can try to use translation apps.
What do I bring?
If you stay in a rural area, mosquito repellent is definitely recommended. If you stay in the mountains also bring something warm to sleep in, because there are no heaters.
Do I need to bring a gift for the host?
It is not the standard or common that tourist bring gifs for their host, but it is appreciated. You could bring fruit for example. Snacks for the childeren are not recommended, because they don't always have acces to good dental care.
What is included?
It depends from place to place, but usally breakfast and you can add lunch and/or dinner. Coffee and tea are usually free. Bed linens, mosquito nets, bath towels, soap and shampoo.
Read more :