Top travel destination in Vietnam
Vietnam Travel with hidden and endless beauty has never been attractive to domestic and foreign tourists.
Looking forward to discovering, admire the privileges of nature for Vietnam, each place on the S country has its own beauty. Top 12 destinations will suggest you beautiful tourist destinations, beautiful photography spots in Vietnam.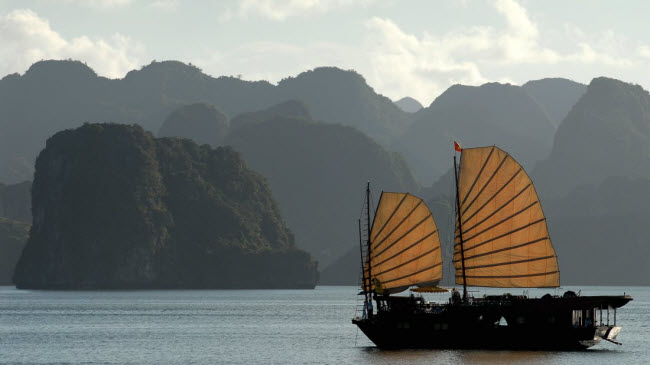 1. DA NANG
Dubbed the most livable city in Vietnam, genuine Danang from the airport to the city. Da Nang is also famous for love piers, bringing a romantic space with heart-shaped trees and thousands of locks hanging on the bridge.
Wharf Love
If you prefer romance, go straight to Ba Na Hills famous for French colonial architecture, especially the legendary Golden Bridge that appears throughout the international newspaper.
Danang
Da Nang has the advantage of having very long beaches, very fine sand and very clean like My Khe beach, Non Nuoc beach, Nam O beach, … And if anyone likes to stay at more pristine islands then Cu Lao Cham is a great choice.
Da Nang Sea
Besides, Son Tra peninsula with diverse ecosystems, Linh Ung Non Nuoc pagoda is pure and sacred, providing a culture of children with fancy designs is a hot spot not to be missed. In the evening, stepping beside the Han River and watching the lights from the spinning bridge, Thuan Phuoc Bridge or watching the Fire Dragon Bridge is a way to fully enjoy Danang.
Danang
Danang is likened to a playful "paradise", can meet all entertainment needs for any object, even the most demanding guests. It is understandable for a city with beautiful green beaches, majestic bridges and unique entertainment and entertainment areas.
See also: Da Nang's unique handbook from A-Z.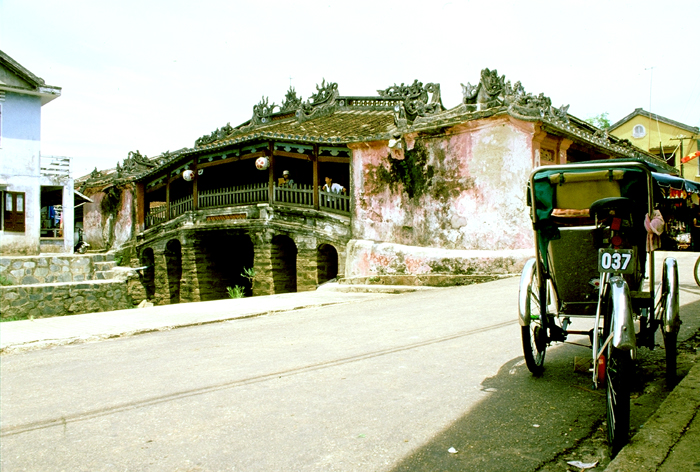 2. HOI AN
Hoi An is often combined with a trip when visiting Da Nang tourism. Located on Vietnam's famous central heritage road, Hoi An (Quang Nam) is a must-check-in destination for many tourists both at home and abroad. The ancient mossy, time-tinted scenery here is captivating and infuriating for anyone who has ever arrived.
Hoi An
In 1999, UNESCO recognized Hoi An ancient town as a world heritage. In general, the monuments and architectural works here have their own nuances, with a blend of many Vietnamese – Chinese – Japanese and Western styles.
Bridge Pagoda
Hoi An is located on the northern bank of Thu Bon River, an important river in both the material and spiritual life of the Quang people. And a typical symbol of Hoi An is Cau Pagoda, a unique temple located on a bridge over a small creek, connecting Tran Phu Street and Nguyen Thi Minh Khai Street in the Old Quarter. And Hoi An Ancient Town seems less shimmering if there are no lanterns all over the place.
Hoi An
The peaceful ancient town of Hoi An impresses everyone's mind by the distinctive yellow color of the walls here. Every street corner, path, corner … of Hoi An brings creative inspiration background, Hoi An is also a beautiful photography spot that is welcomed by young people.
See more: Explore Hoi An like local people.
3. AN GIANG
The western part of the river, which attracts tourists because of its idyllic, rustic beauty, and the seven-mountain land of An Giang is no exception. Not only the mangrove forests, the guts are straight, but also the unique lifestyle that blends Cham and Khmer culture.
An Giang
Boating along Tra Su forest, floating water season is an experience that cannot be tried when coming to An Giang. Remember to come early so you can admire the most beautiful scenery, when there are few visitors and birds chirping. It is convenient to stop by the stone lake at Ta Pa hill, one of the 7 mountains of An Giang with the wild landscape of the stony rocks. Nearby there is Ta Pa pagoda with bold Khmer features.
An Giang
In Chau Doc, there is Cham Chau Phong village, where you can learn about the lives of local people through houses and women sitting in knitting. Nearby is "sauce kingdom" – Chau Doc market with dozens of different types of sauce. It took a while to get used to this smell, and when you get used to it, you just want to swallow it all.
An Giang is also a beautiful tourist destination in Vietnam, a beautiful photographic spot is worth noting when traveling to the West.
4. PHU QUOC
Among the most beautiful, charming destinations in Vietnam, Phu Quoc (Kien Giang) not only attracts Vietnamese people but also is a paradise island and a foreign tourist destination.
Phu Quoc Sea
Beaches with long white fine sandy beaches, water in turquoise in Phu Quoc like Sao beach, Truong beach, Ong Lang beach … always satisfy the "crazy" tourists. Enjoy a great trip when immersed in the cool water, under the bright sun.
Phu Quoc
And if you want to know how simple and sincere life of the fishermen here, go into the fishing villages like Ham Ninh or Rach Vom. You will be warmly and warmly welcomed, along with the rustic jetty, simple houses on water or starfish that are dried on the rooftops.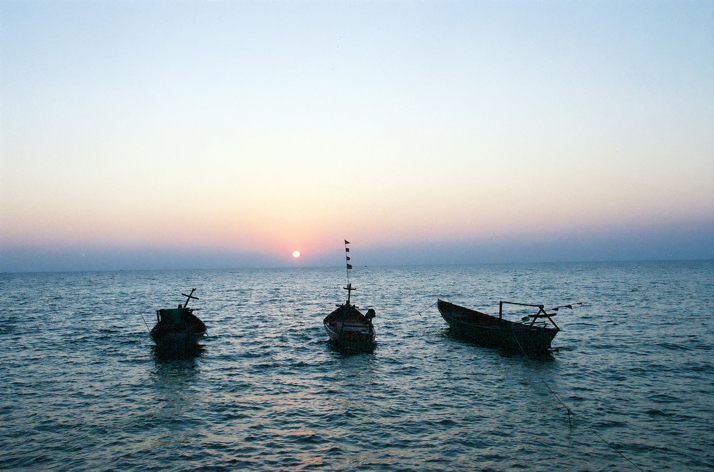 5. DA LAT
With a fresh, cool climate all year round, Dalat is an ideal tourist destination not to be missed regardless of the seasons.Famous for the first place, it is suitable for couples who want to spend romantic time together or simply want to have pre-wedding photos for life. There is a Tuyen Lam lake with golden light under the afternoon, there is a lavender flower field dyed purple in the sky, a tea hill is green, or the pine forests are high with the warm sun shining through. Da Lat is an extremely favorite virtual paradise, a nostalgic bowl, holding up the phone to have an album brought back. From the architectural works with European beauty, the modern works are characterized by the westernization of Da Lat until the blooming flowers, the natural beauty of green eyes, or you can still find "age poetry "in old coffee shops. From the morning to the night, the stories of Da Lat are not over, you have to come here to enjoy yourself, discovering this place is exciting and understand why Dalat became "an addiction" for anyone.
6. HUE
Hue is associated with palaces, temples carrying the ancient breath of a glorious lord. Everyone wants to visit Hue once to see firsthand the vivid evidence of the last feudal dynasty. The historic monuments and landscapes that anyone who travels to Hue visit once such as: Hue Citadel, Hon Chen Temple, Tombs, Thien Mu Pagoda, etc. Not only that, the gentle and relaxed tenderness and slow life here are also loved by many travel people.
Huế
If you want to learn about cultural life, go to Hen's dunes, go to Thuy Xuan incense village or visit Thanh Tien confetti village. Those who like adventure can enter the abandoned park – Thuy Tien lake, which has been on foreign newspapers because of its uniqueness. At night, sit on the dragon boat along the Perfume River, watch Trang Tien Bridge change color and listen to a little Hue song or drop flower lanterns if you hit the full moon.
Huế
See also: Hue's cremation 2N1 VND super detailed.
7. SAPA
With a height of over 1600m above sea level and the same forest cover all year round, perhaps Sapa is the ideal place to avoid heat for tourists in the summer, because the air is cool all year round. The weather in Sapa is difficult to predict precisely because it can be "sunny, rainy afternoon" at any time.
Sapa
The interesting thing that you can experience at Sapa is that there is usually 4 seasons in a year. In the morning, the weather in Sapa is like spring, the sunny afternoon is as light as the summer season, the afternoon of the mist drops down to feel like autumn, and the cold night brings cold cold of the winter.
The average temperature in Sapa is only about 15 ° C. And especially when Sapa enters East, November to January, it can be down to 0 ° C or lower, then a beautiful snow-covered Sapa like West Street.
Sapa
Apart from Kinh people, Sa Pa is home to many other ethnic minorities such as H'Mong, Red Dao, Tay, … so the housing space, lifestyle and cuisine here are very rich and strange. and deserves to experience. There are many special festivals in the year such as Roang Pao of Giay and Sai San people of H'Mong people or Dao Tet dance. And you can not ignore Cat Cat village of the H'Mong or Ta Phin village of the Red Dao to take part in a test trip.
Sapa
See more: 10 interesting reasons you want to bring backpack to Sapa immediately.
8. HANOI
Both modern and high quality contain thousands of years of cultural background, Hanoi capital gives visitors the impression of historical nostalgia, the elegance of the people and the bustling and bustling atmosphere.
Hanoi
Hanoi makes you feel lost in a glorious history with the works of the Temple of Quoc Tu Giam – the first university in Vietnam or One Pillar Pagoda, a symbol of Vietnam that has spread throughout the world. Of course, it is impossible not to mention the Hanoi cathedral with Gothic architecture, bringing a unique breath to the middle of this Asian city.
Hanoi
The most beautiful Hanoi is probably in the fall, the season of ripe cork and young nuggets. Walking in Hanoi's ancient streets is brilliant under the yellow color of the sunshine and the autumn leaves can be faded. Hoan Kiem Lake also becomes charming when the sesame tree starts to score red spots on the clear blue water.
Hanoi
Hanoi also has a street named Ta Hien ramming all night and there are countless unique check-in points that are burning like Long Bien station, Gia Lam airport, Fine art museum, Vietnam Museum of Ethnology, … Don't forget Eat a bowl of pho or a part of bun cha before leaving.
See also: A lost day in Hanoi Old Quarter.
9. PHU YEN
It is literally a pristine tourist destination, without a hand of many people, all of Phu Yen's beautiful scenery is bestowed by nature. And if you have ever seen the movie "Seeing yellow flowers on green grass", it will be difficult to overcome the charm of Phu Yen.
Phu Yen
Arriving in Phu Yen, you cannot ignore Ganh discus, where Mother Nature created a masterpiece with stone cliffs stacked up like a giant honeycomb next to the sea.