Red Dragon Junk
5-Cabin Authentic Charm
Named and designed after an authentic Chinese junk, the original Red Dragon Junk plied the rivers, seas and harbors of the Far East, from Singapore to northern China. Red Dragon Junk is ready to cruise the bay to celebrate your special event.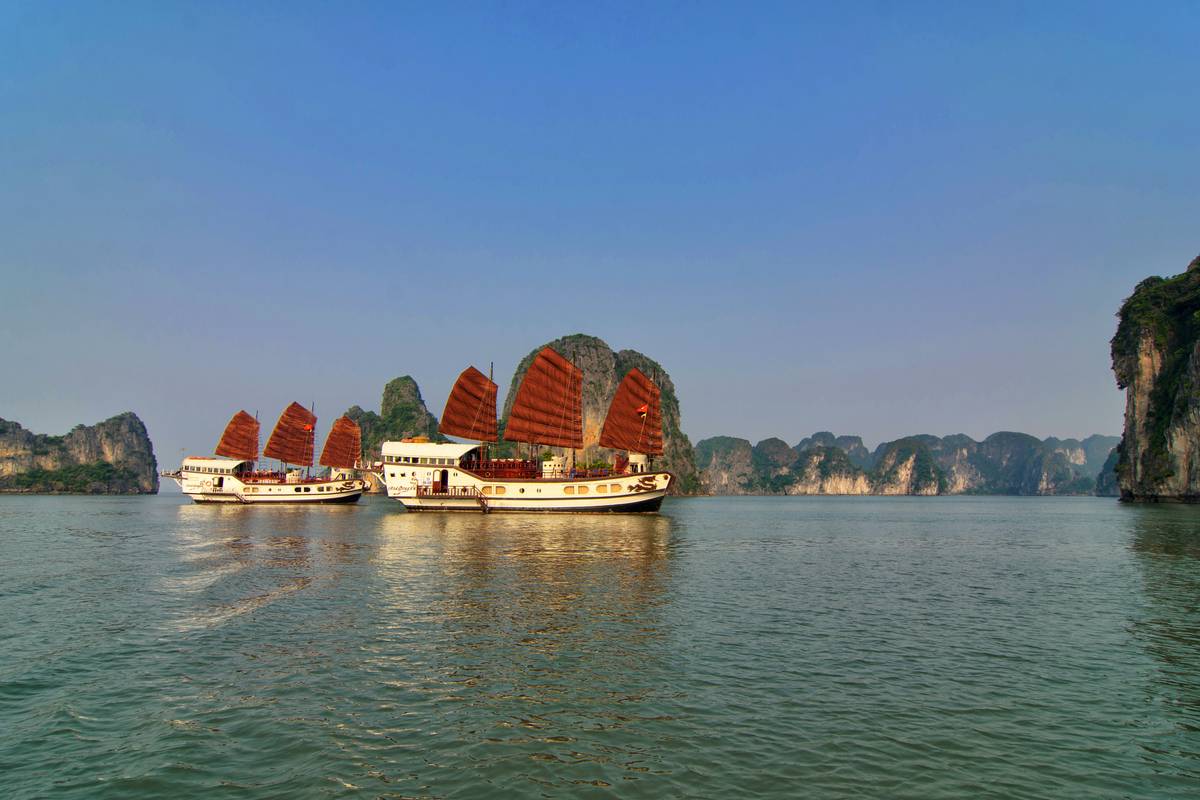 Our Red Dragon is complete with 5 deluxe cabins and 2 decks, which resonate with superior class and grandeur. Although it is larger than the Prince and L'Amour Junks, it is still small enough for an intimate view of the natural wonders, pocket lagoons and small fishing communities of Bai Tu Long Bay, cruising off the beaten track. The charming Red Dragon Junk is an excellent companion to explore the natural beauty while enjoying the warm welcome from our well trained staff.
As soon as you board the Red Dragon, you will be surrounded by richly detailed woodwork handmade by Vietnamese artisans. Whether you are relaxing in the comfort of your own cabin, lounging on the spacious sun deck, or dining in the cozy restaurant, you will feel like royalty.
This masterpiece is a wonderful option for those who need a little more space for a small group cruise of up to 11 people.
Cabin & Facilities
5 Deluxe Cabins with en-suite bathroom
Upper Luxury Dinning Areas: Inside and Outdoors
Spacious Sundecks and Relaxation Areas: Front and Back,Staff Section, Kitchen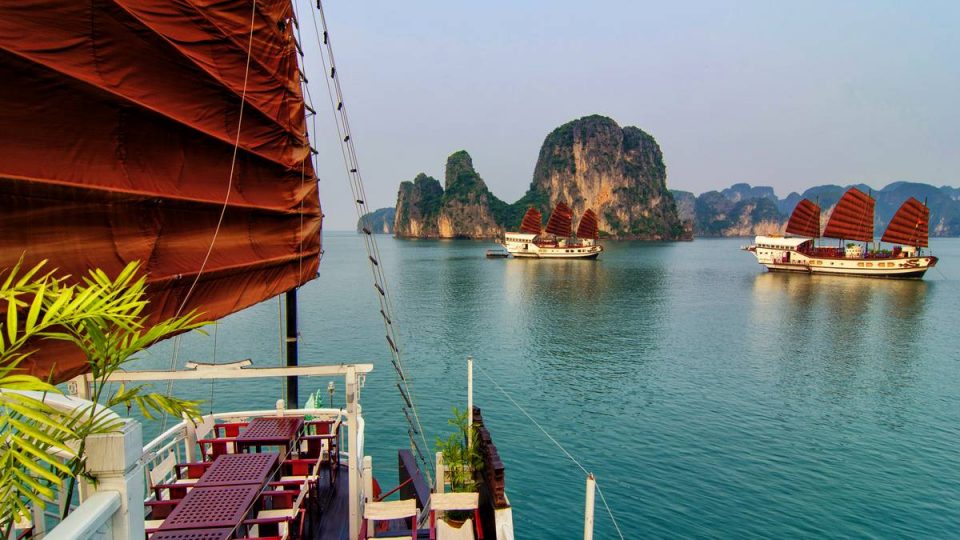 Itinerary Red Dragon Junk