Miss Vietnam bicycle tours
Miss Universe Vietnam has been very responsible for the role of holding ambassadors for the bike race of Ho Chi Minh City at Ton Dong A Cup when it continues to appear at the 17th tournament in Nha Trang, morning 15/4 …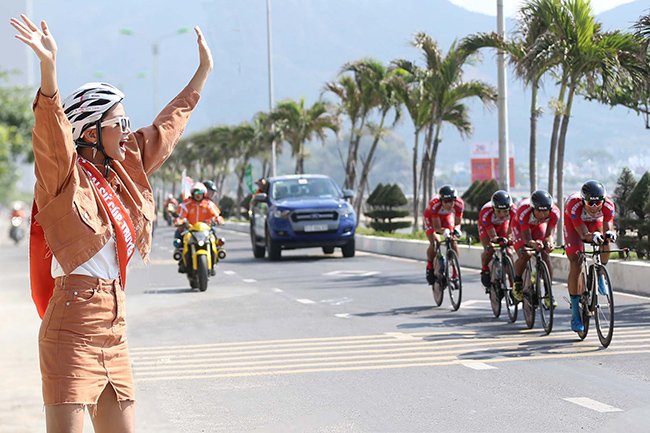 Not only appeared as a VIP, Miss H'Hen Nie also took to the streets and cheered, visiting quite enthusiastic with the crabs participating in the tournament.
In addition to the presence of H'Hen Nie, the 17th team in the race at Nha Trang Racing Group also witnessed the fiery play of singer Thanh Hang.
H'Hen Nie, TH Bicycle, Bicycle Vietnam, bikingvietnam
H'Hen again appeared at the HCMC Bicycle Festival
Back to the race, although only four drivers but VUS Ho Chi Minh City still excellently protect the first team, although in this competition An Giang Ngọc Trời is the winner.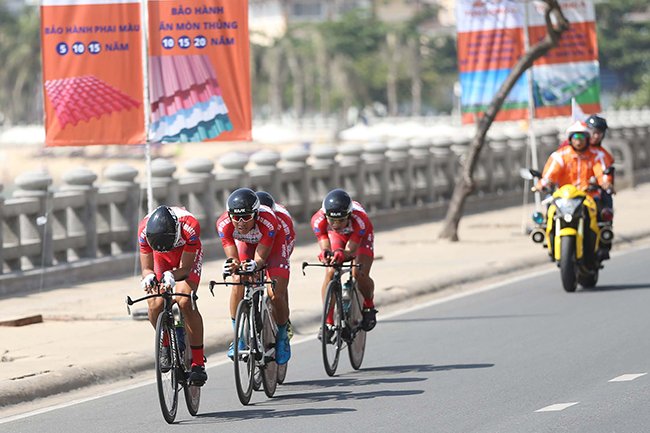 In the individual tournament, Nguyen Thanh Tam (An Giang Pearl) continued to deepen the gap in the yellow shirt competition compared with second place winner Huynh Thanh Tung (QK7)
Also at this stage, the sponsor awarded 50 scholarships to poor pupils in Nha Trang City as well as awards to riders. And tomorrow, the delegation will have a day off in Nha Trang City before heading to stage 18 from Nha Trang to Phan Rang.
Some images of Miss H'Hen Nie and race:
H'Hen Nie, TH Bicycle, Bicycle